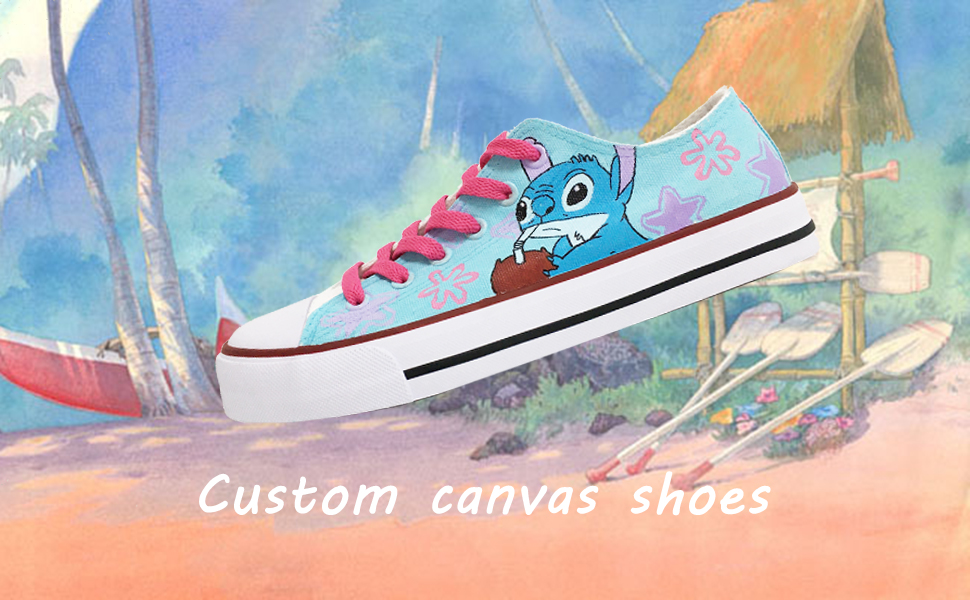 With Stitch and Angie as the design theme, the aqua blue background color is matched with red shoelaces. Choose comfortable and breathable canvas shoes, which not only bring you a comfortable wearing feeling, but also fully show your personality.
If you are interested in this design on different shoes or for a different team, just send us a custom order form!
https://www.paintedbrother.com/page/custom-order
--------------------------
Water proof pigment is used on all shoes of Paintedbrother, so you can wash the shoes, but please DO NOT brush the paint heavily or use any bleach, washing machine is not allowed

Price included shoes and artwork.
When ordering please provide in the buyer's notes if you wish to add something like initials or a name.